The Kyo-machiya (former Ban family residence which is a traditional Kyoto style house), designated as a registered tangible cultural property by Kyoto city, has been preserved and renovated, and redesigned as a lounge. It offers the experience of staying in a traditional Kyo-machiya as if you were living there.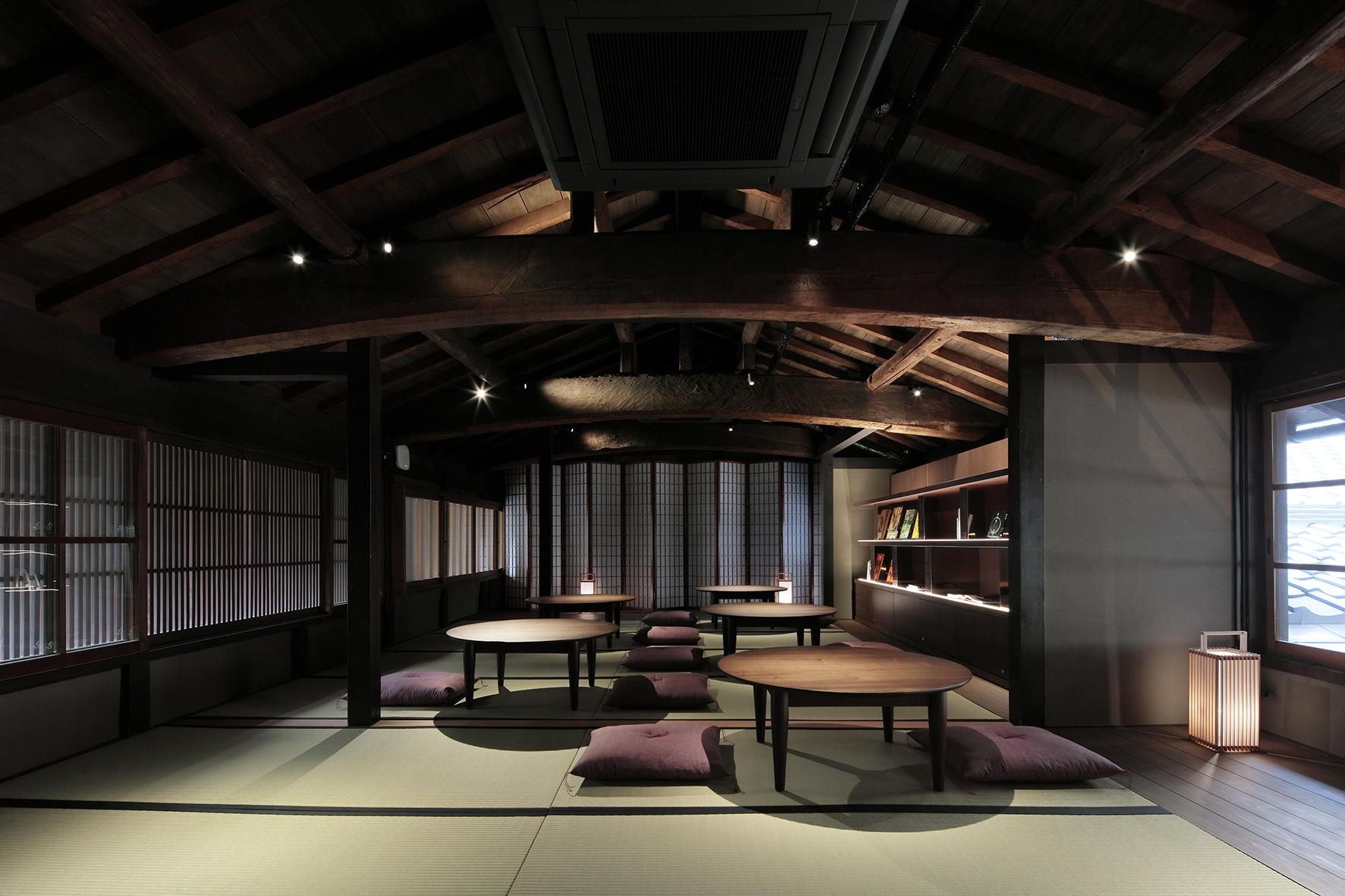 Library (Machiya 2nd floor, Rokkaku-dori side)
The library is open until 23:00, and coffee and tea are available free of charge. With a cup of the finest coffee in your hand, you can work or plan and record your travels.
---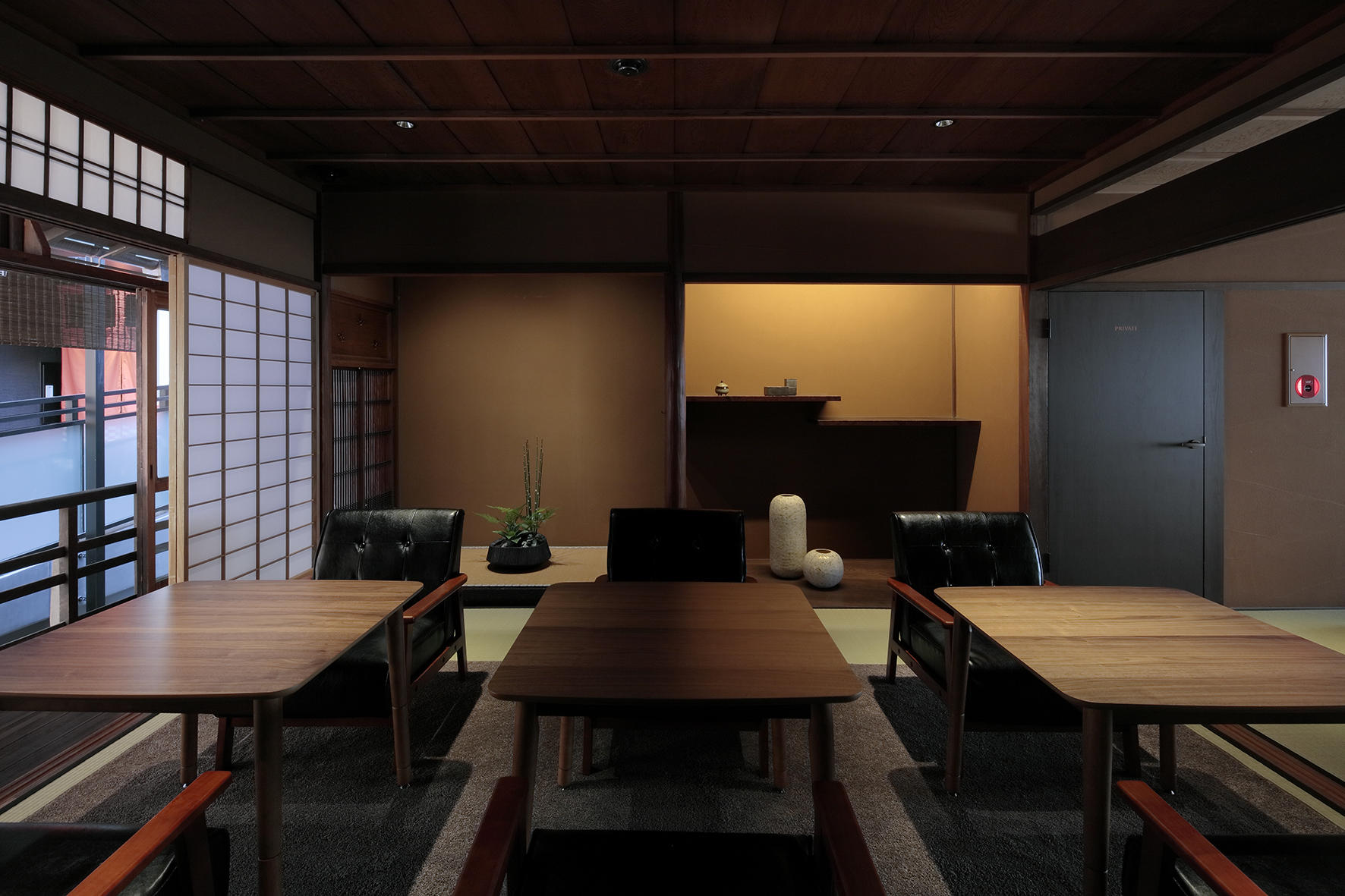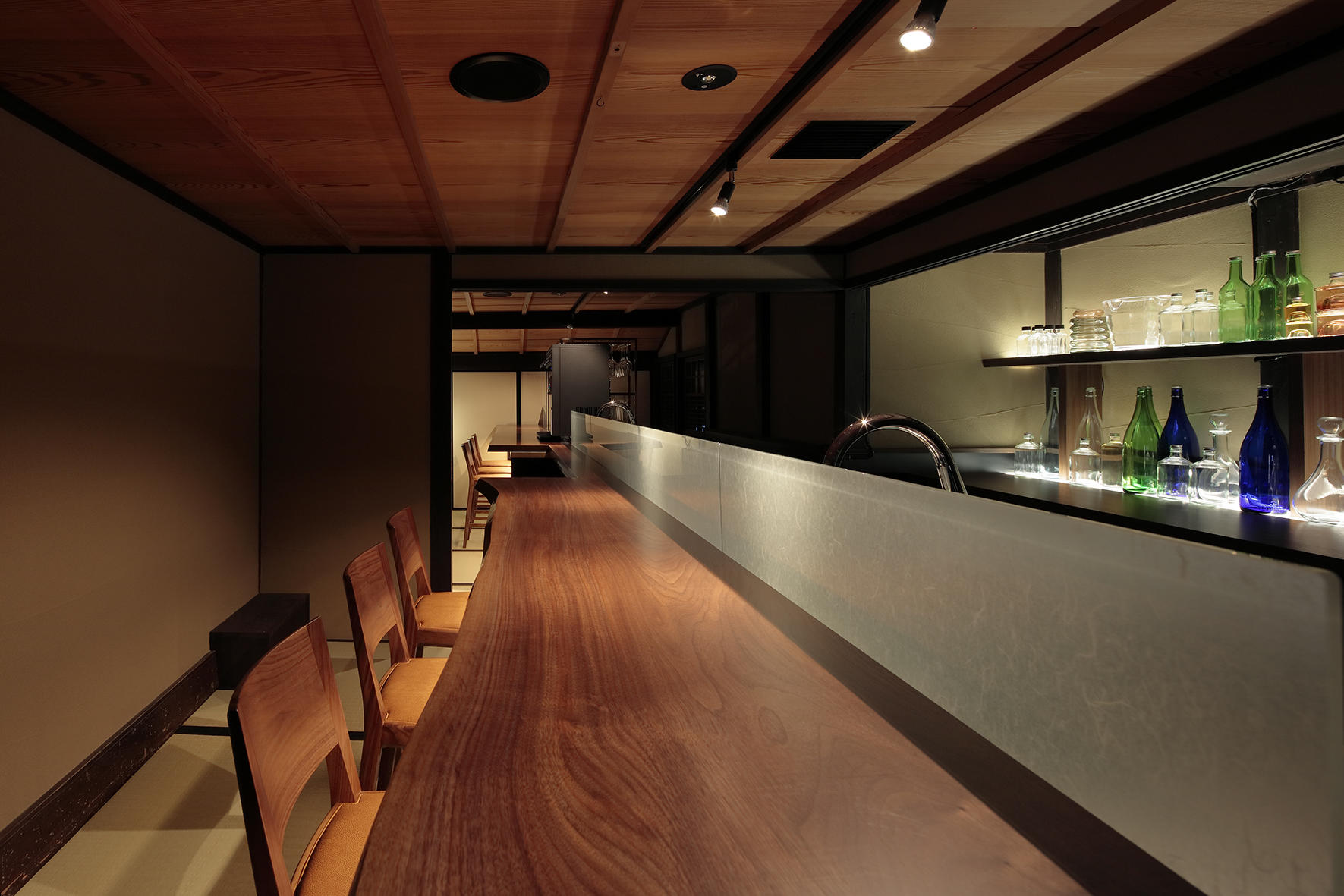 Lounge Bar (Machiya 2nd floor, courtyard side)
Enjoy a glass of wine from our selection (13:00 - 23:00 / charged). Facing the inner garden and courtyard, you can relax on tatami mats and feel the atmosphere of a Kyo-machiya. It is also a good place to relax after taking a bath. For those who prefer a chair, we will guide you to a seat at the bar counter.
LOUNGE INFORMATION
Library

Open 24 hours a day, and coffee and tea are available / free of charge

Lounge Bar

Open 13:00 - 23:00 / charged