BEST RATE GUARANTEE / MEMBERSHIP PROGRAM

We guarantee that the rates listed on our official website are the "lowest rates available".
*At the time of booking, we guarantee the best rates when compared to other booking sites.
*Please note that certain conditions must be met for the lowest price guarantee, and not all conditions may qualify.
See here for more details.
In addition
With a free CLUB CANDEO member registration,
you will be entitled to even better deals.
1

BEST RATE
+ more DISCOUNT

2

PRIORITY C/I
LATE C/O

3

ROOM UPGRADE
*depend on the availability
CLUB CANDEO
Register for CLUB CANDEO to enjoy the best deals that Candeo Hotels has to offer!
There is no membership fee or renewal fee.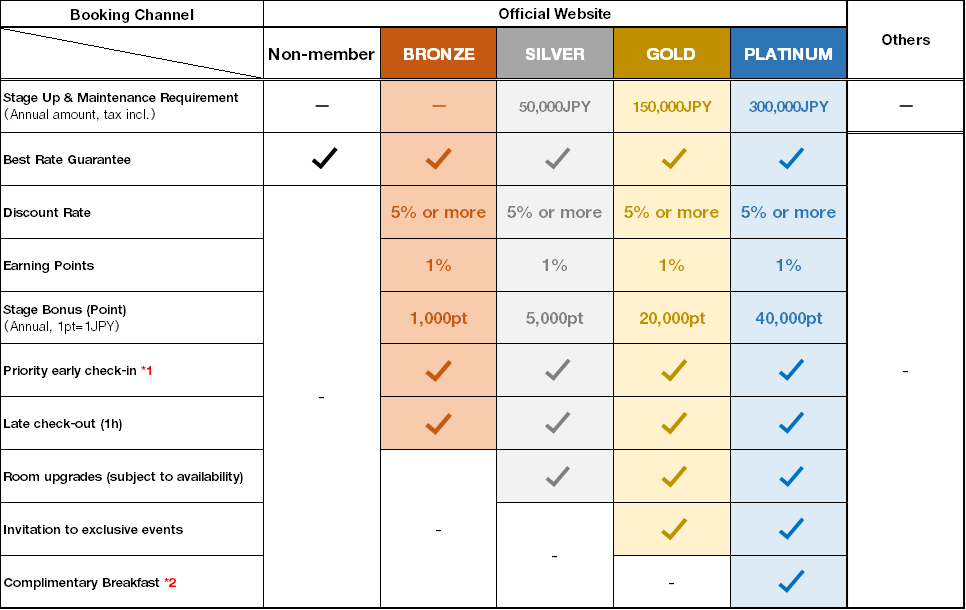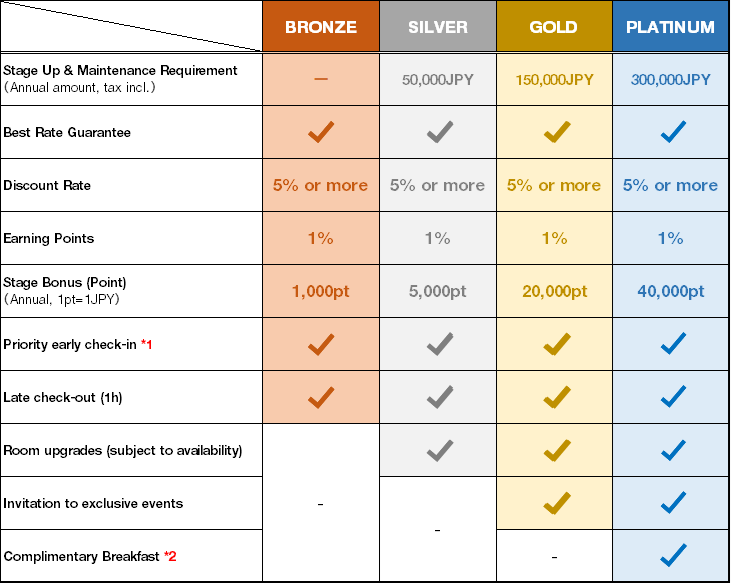 *1…Priority early check-in will be given only if the room is ready when you arrive on the day. If you would like to make an early check-in reservation in advance, please contact the hotel for an additional fee.
*2…Regarding Kyoto Karasuma Rokkaku, complimentary breakfast for PLATINUM members is only applicable for reservations made by 22:00 two days prior to check-in. Reservations made on the day before or the day of check-in will not be accepted. If you do not intend to utilize this benefit, please let us know in advance.

[Eligibility for each benefit]
Only you and your companion staying in the same room are eligible. Guests staying in different rooms are not eligible. Membership benefits can only be used for reservations made as a member on the official website.
Please note that the member discount is not offered at the Nara Kashihara. We seek for your kind understanding.
The upgraded stage's benefits will only be applicable on the next stay, should the stage be upgraded during the stay.
Stage
The membership stage will fluctuate according to the actual usage within the calculation period.
Calculation period
One year from June 1 to May 31 of each year
(Cumulative amount will be reset every year.
Criteria for eligibility
Only reservations made as a member on the official website.
Reservations made prior to membership registration, reservations made without logging in, reservations made by phone or at the front desk, and reservations made on other reservation sites are not eligible.
The actual amount of your stay will be calculated based on your check-out date, and will be calculated for the next period if you stay for consecutive nights from May to June.
The amount is based on the actual amount paid + Go To Travel discount (including the amount of points redeemed after June 2021). Please note that reimbursements made after check-out are not eligible.
Stage Up
After the new stage is determined in June each year based on the total of annual usage results, if the usage results reach the membership stage criteria during the calculation period, the relevant stage will be applied from the day after the achievement (excluding coupon issuance stage bonus benefits).The membership stage will continue until the next period. The upgraded stage's benefits will only be applicable on the next stay, should the stage be upgraded during the stay.
Stage Down
If the annual results in June of each year do not meet the criteria for maintaining the membership stage at that time, the membership stage will be stepped down by one stage. Stage down is carried out only once a year.
*Stage down is currently suspended and will begin in June 2022.
Stage Bonus
The amount of the bonus will be based on the new stage, which will be determined based on the total annual results in June every year. (The bonus is valid for one year from the date of grant.) Only members registered as of May 31 are eligible for this bonus.
Candeo Points
Acquisition
As a member benefit, a "stage bonus" will be granted (only once a year) according to the new stage determined by totaling the annual usage results. No additional points will be awarded even if the member moves up a stage during the term after the bonus is awarded.
Points may also be awarded for campaigns and other reasons. Conditions for acquisition will be set on a case-by-case basis, so please check the conditions of each benefit or offer in advance. If points are awarded for stays, the points will be awarded based on a fixed value or a predetermined percentage of the room rate (excluding tax) (fractions will be rounded down). Points will be awarded two days after check-out.
In addition, until May 31, 2020, points were awarded based on room rate and membership stage, all of which will expire on May 31, 2022.
Points will be awarded after a predetermined period of time after the stay is confirmed. If a purchase is cancelled or invalidated during this period, points may not be awarded.
Redemption
Points can be applied to the payment of accommodation charges when making or modifying(Only if the reservation can be modified.) a reservation through the official website (1 point = 1 yen)(Login required). Points can be used to pay for accommodation charges when making a reservation through the official website (1 point = 1 yen). Some plans may not be eligible for this service (please check when making a reservation for available plans).The points redeemed will be consumed upon completion of the reservation.
You can check the available points on the New Reservation/Reservation Modify page (login required) and My Page.
Expiration
Each point has an expiration date. Please check the expiration date on My Page.
Points that are valid at the time of reservation can be used even if they expire after the accommodation date.
If you cancel a reservation using points, the points will be returned to you. However, if the cancellation policy applies and a cancellation fee is charged, the points used will be given priority. It is not possible to apply additional unused points to the cancellation fee. In addition, points that have expired at the time of cancellation will be forfeited, so you may not receive all of your points back.
Other Points to Note
Points cannot be transferred, inherited, or resold to a third party. Points cannot be exchanged for cash.
It is not possible to split, combine, or transfer the points of multiple membership ids.
Points cannot be transferred to other services or systems.
If the Company deems the use or acquisition of points to be fraudulent, the points will be invalidated and the CLUB CANDEO membership may be revoked.
BEST RATE GUARANTEE conditions
The following conditions must be met in order to qualify for CANDEO's best rate guarantee.
Same hotel
Same dates (arrival/departure)
Same number of guests
Same room type
Same times (check-in/check-out)
Same payment method
Same cancellation conditions
Same services and benefits (including amenities)
Same plan details,services,benefits (amenities included)
BEST RATE GUARANTEE exclusions
Please be aware that the following conditions will be excluded from comparison for CANDEO's best rate guarantee.
Rooms rates that do not apply to general customers, such as corporate contract rates, group rates, and rates in partnership with specific facilities.
Irregular plan rates, such as those from one-time only sales or limited time campaigns offered on other websites, for which the hotel is not involved in determining the sale period and/or room rates.
Package deals that include fees other than for accommodation, such as facility use, transportation, meals, etc.
Room rates for bookings that cannot be made online, such as for those by phone reservations only.
Room rates that have been prepaid using special payment methods (including online auctions and collaborative puchase sites), credit cards, debit cards, coupons, vouchers, etc.
Room rates for which the hotel is not involved in determining the price, such as sales by travel agents (arranged trips, etc.)
Room rates that fluctuate depending on the exchange rate.